Jeremy Hardy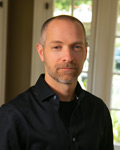 Associate Broker
DRE#01369308
o: 818.790.2192
c: 626.622.1537
f: 818.790.2084
I am extremely fortunate to work with Craig Estates & Fine Properties. Working alongside Craig since 2003, I have learned from the "best" and have translated that knowledge into a wonderful and rewarding career.
I focus on properties in the San Gabriel Valley, specifically from La Crescenta to Monrovia and all cities in between.
When I'm not working, I love spending time with my wife of 19 years, Meggin, and my 4 girls – Carlin, Isabella, Juliet, and Téah. I also enjoy running (I ran the Boston Marathon in 2013!) and playing golf.
I live in Pasadena and love working on my home which became a Pasadena historic property in 2007.