Craig Farestveit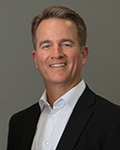 Owner / Broker
DRE#00990645
o: 818.790.2192
I have worked in residential real estate in our community since 1988. The path that led me to real estate was rather unique. From obtaining my undergraduate degree in chemistry from UC Irvine, gaining a theology degree at Fuller Seminary, to a summer missionary trips in Uganda and inner city Philadelphia, my heart and passion have been to serve others in a meaningful way.
In 1988 I married my wife, Andrea, who I had met all the way back in 8th grade. Shortly thereafter I entered into the real estate business. I started my career at a very reputable brokerage in Glendale where I was fortunate to learn from some very knowledgeable and experienced real estate professionals. The steep learning curve of the real estate business was humbling but thrilling as well.
I quickly realized the importance of the heart of every real estate transaction – the fiduciary relationship between the agent and the client. This relationship demands that the agent always works for the best interest of the client. The agent/client relationship is the sacred ground in any transaction. It is here that an agent can be of terrific benefit to a client. It is also here that an agent can be the most destructive. Like a physician trusted with a patient, an agent is given the opportunity to diagnose the needs of a client and prescribe a remedy. The importance of that prescription cannot be overstated.
In 1997, I started a boutique real estate company, Craig Estates and Fine Properties, to serve my clients with excellence and integrity in the sale and purchase of their homes. I have had the pleasure of serving hundreds of clients and their families in our community in this manner. If you are in need of a trusted real estate professional, I welcome the opportunity to interview for the job.